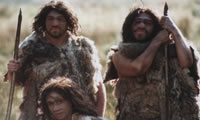 Megalithic Monuments of Alcalar
Historic landmarks
In an area rich in natural resources, such as seafood and fish from the nearby river and game, a prehistoric community settled here.
Nowadays we appreciate the huge megalithic structures left by these inhabitants of the III millennium BC and admire the perseverance required to these people to achieve such constructions.
There is a welcome and interpretation office for the monuments with some items exposed.
On special occasions, are performed events around the theme and the people that lived here, as an educational component.
Alcalar was home to a community of reasonable dimensions for that time and is a place of culture and knowledge for everyone.
Opens only Tuesdays and Saturdays throughout the year.
| | |
| --- | --- |
| There is no comment available. Add yours | |
Contacts
Business details
Megalithic Monuments of Alcalar

Estrada de Alcalar
8500-120 Mexilhoeira Grande
Portimão

Phone: 282 471 410
Fax: 289 803 631
Website: www.cultalg.pt/alcalar/

Customers comments
Customers reviews
visits since
More around Portimão
More Historic landmarks