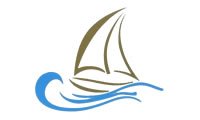 Restaurant Veleiro
International Cuisine
A excellent ambience with a professional service
The
Veleiro
is a cozy restaurant that present you a menu able to satisfy the simplest palate to the most refined one. The restaurant consists of one large dining room, Lounge covered terrace and outdoor terrace.
The menu varies from the simple regional cuisine flavors to the elaborated International cuisine. Always with fresh regional products.
Not to be missed are the flambes, from which several desserts, salmon with Pernod, the 'pepper steak' and the prawns, are recommended.
In the regional dimension we can advise the cataplanas (traditional pan, shaped like a clam) of local fresh fish or meat.
An aquarium ensures the freshness of seafood, from the lobster to the clams and a wine list well achieved, will make your experience an unforgettable moment.
There is also a children's menu available.
Free private parking for customers.
Open every day from March till October
| | |
| --- | --- |
| There is no comment available. Add yours | |
Contacts
Business details
Restaurant Veleiro

Sítio das Quintas
8400-450 Porches
Lagoa

Phone: 282 315 792
Mobile: 963 262 505
Fax: 282 315 792
Website: www.restauranteveleiro.algarve.eu.com

Customers comments
Customers reviews
visits since
More around Lagoa